I am a certified RSPS (Resort and Second-Home Property Specialist) REALTOR.
What does that mean for you?
I can help you find a vacation property that can become your second home. My expertise is finding the best homes, as both ideal places for you to relax and as investments. The perfect real estate opportunity is out there, wherever you want to go.
As an RSPS, your second home is my first priority.
When it comes to properties for investment, development, retirement, or second homes in a resort, recreational, and/or vacation destination, I can help and guide you with:
+Buying+
+Selling+
+Management+
+and more+
 You can have confidence in my abilities with all things Real Estate! Contact me today.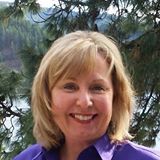 Paulette Fabian, REALTOR®, RSPS